Aaron O'Neil - Entertainer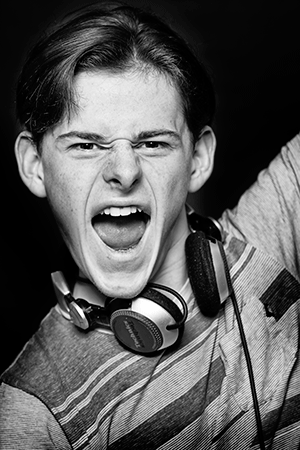 Acting isn't the only way Aaron likes to entertain people and showcase his talents.
Artist
Aaron is a talented artist using traditional as well as digital media.
You can view some of Aaron's digital artwork on his Deviant Art page.
DJ
Since his early teens, Aaron has DJed at a variety of events under the DJ name Faderunner. With turntable mixing skills that have seen him play at events as diverse as raves, high school socials and radio shows on RTRFM, DJing has become one of the many ways Aaron likes to entertain a crowd.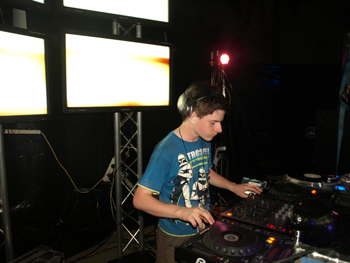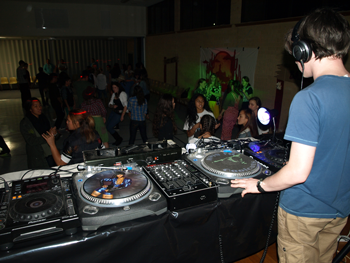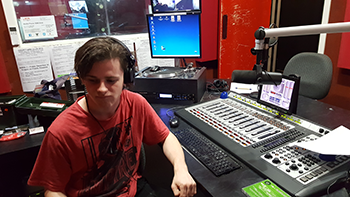 Comedy
Aaron is a keen fan and student of comedy. Some of his favourite roles have allowed him to show is talent for humour.
Aaron has worked with some of the biggest names in comedy, such as in December 2015 when he was a sound and lighting technician for the Perth Performance of the Wild Wogs comedy show. The show featured acclaimed standup comedians Gabriel Rossi, George Kapiniaris, Tahir Bilgic and Ashley Fils-Aime.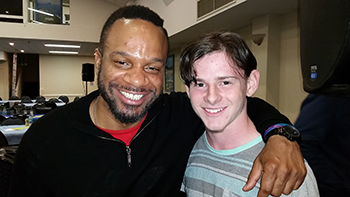 The following example shows Aaron performing an impromptu standup comedy routine at a talent show in 2014