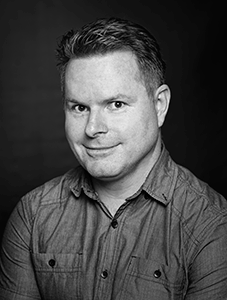 Steve O'Neil (full name Stephen John O'Neil) was born on the 17th October 1972 and raised in Perth Western Australia. He has been blissfully married since 1995 to his wife Susie and they have four children. Susie, who has a keen interest in genealogy, maintains a popular genealogy website and often assists other people with their family history research. Their eldest son Aaron, is an accomplished actor. You can view his portfolio and acting information from Aaron's website.
Work And Education
Steve was educated at Edith Cowan University where he completed a Bachelor of Business Degree and a Graduate Diploma of Education. During his adult years he has worked in a number of areas. At the age of 18, he began DJing professionaly as detailed on the DJ section of this site and has continued DJing on a part time basis in the years since.
In the early days of the World Wide Web, Steve began creating websites and eventually began a website development business. During that time he also began teaching computer courses for corporate personnel. In 2003 he switched his full attention to education and began working as a high school teacher. In that time he has taught high school students in Kalgoorlie, Perth and also lectured for several years at Curtin University.
As part of his work in education, Steve has spent a great deal of time writing tutorials and training material. He shares much of this work on his PC Tutorials website which is regularly used by many educational institutions and individuals around the world.
Take a look at Steve's Linkedin profile for more information about his career.
Interests
Steve has always enjoyed sports and in his younger days, was a skilled player of sports such as Hockey and Basketball (he's a bit rusty now though). These days he keeps fit by weight training and swimming at the gym along with regular jogging.
He loves reading, particularly fiction. In his high school days his favourite subject was English and one of his pass-times was role-playing with friends. This love of literacy combined with a fertile imagination, spawned several story ideas that flourished in his mind over the years. Eventually, these stories began to take form as he wrote his first novel Dawn of Kolaen. You can find out more about Steve's novels and other works of fiction in the Novels section of this site.
When Steve's not exercising, DJing, working, writing, sleeping or spending time with his family, he's usually in front of his computer. Probably playing games, which is one of his favourite ways to waste time that could be spent more productively.